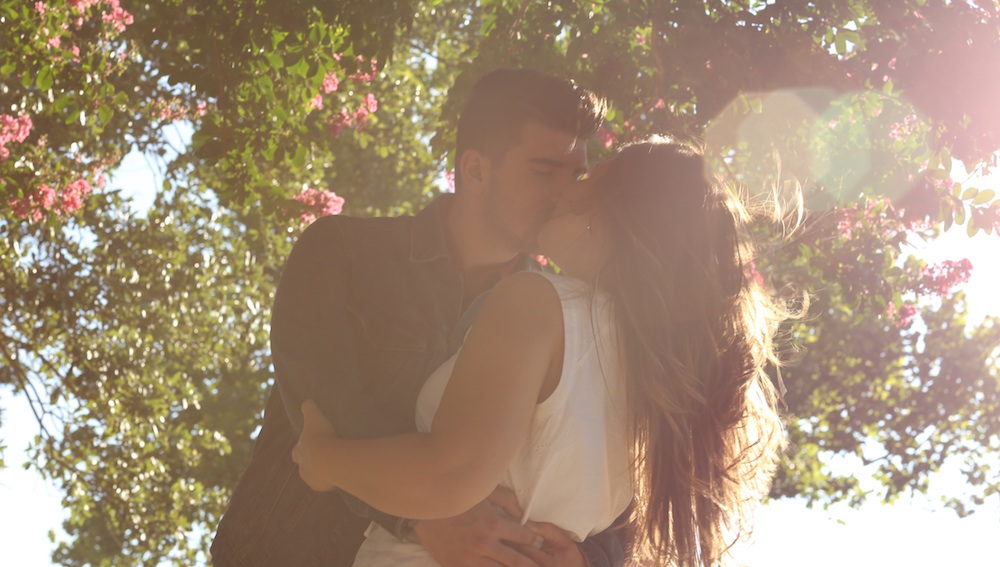 Find Your Soulmate looking for Love and Romance Like You
Dating Tips From Men, For Women
To women, guys can seem like a riddle they just can't solve. If a woman calls a guy too often, he thinks she's pushy. But if she doesn't call him often enough, he feels like she's indifferent.
Women who figure out what guys are thinking early on in dating relationships can be assured and empowered. But how can she pick his brain without alarming him? How can an awkward first date lead to a genuine long-term relationship?
Here are some tips from guys to get you started.
Ease Off of the Alcohol
You might be nervous and anxious, and feel like the only thing that could calm you down and take the edge off would be some adult beverages. But that is guaranteed not to work.
If you want to stay in control of yourself, don't drink. Instead, take a deep breath and take it easy. Be honest about your apprehension. If the date is a good one and you continue to see each other, you'll likely have lots of other chances to "loosen up" with each other.
But if you're slamming shots the first time you get together for lunch, you'll probably scare him off.
Don't Invite Him Over
It's probably true that he would gladly go home with you after your first date together. But that doesn't mean that he should. Reassure him that you're interested by conceding an innocent and sincere goodnight kiss at the doorstep.
But if you invite him over for the night after your first date, he'll assume that you extend this invitation to every guy after a first date. He's probably thinking that he does want to have sex with you the night after your first date. But don't. The morning after, you'll both be grateful that you didn't give in. Save it for later.
Ditch Social Media
If you want to share the recipe for that fabulous breakfast smoothie with your friends, or pass along a photo of the goofy face your dog made when you tried to feed him broccoli, you've found perfectly acceptable ways to use social media.
But are you sure you want that great guy you just met to see all the wild and crazy old pictures that you were tagged in? Do you really want him to know how much weight you gained last year, or what your coworker did to make you so angry last week?
Don't send him a friend request quite yet. Don't follow him on every app possible. Take your time to get to know each other in a real and genuine way. Don't put every detail about yourself out there for general consumption.
Give Him Space
It may seem like men just can't grasp the notion of staying in touch. But believe it or not, they do know how to use telephones! Give him the time and the space he needs to start reaching out to you.
If you're always calling him to check in on him, he'll either assume that you're desperate or that you don't trust him. Or worse, he'll quickly feel like he's suffocating and will run away from you as soon and as fast as he possibly can.
One side note: If he doesn't call you and he's stopped answering your calls, you may need to take that as a sign like that old movie best put it: he's just not that into you.
Don't Structure Your Life Around Him
Men like to do their own things. Even more, they appreciate women who do their own things. So don't make him the center of your life. Have a life that doesn't revolve around him.
Don't give up hanging out with your friends. Keep scheduling those get-togethers with your sister. Don't stop going out for drinks after work with your colleagues. As time passes and your relationship grows, you and your guy will naturally begin to do more things with each other.
Take it slow, and don't insist on spending all your free time with the new guy. He still wants his own space. He'll truly appreciate it if you let him have it.
Heed the Words He Uses
Though it's possible they don't know it and likely they wouldn't admit it anyways, guys can be shy. So when they've decided they really do want to be with you and pursue a relationship, they may feel more comfortable expressing this to other people by the words they use before they feel ready to express it to you. If he's started to call you his girlfriend, his other half or whatever other term he may have chosen, it's a sure sign that he's gotten serious about you.
A Final Note
Most men are leery of commitment in their relationships with women. Of course there are some men out there who aren't, and others who would disagree. But it's common for men to avoid considering what the future holds based on fear. They may only be willing to plan something with you a week or a month in advance. This can even be true after you've spent significant time together in a relationship.
But it's important to remember men's fear of commitment doesn't necessarily correlate with their desire for it.
Take things easy.  and let him decide when he is ready to commit.
Hopefully, all of that advice gave you the confidence to jump back into the dating game. But don't ever forget the most important tip of all: Not all guys are the same. A bad relationship that you had in the past should stay right there, in the past. Give the new guy the opportunity to prove himself.